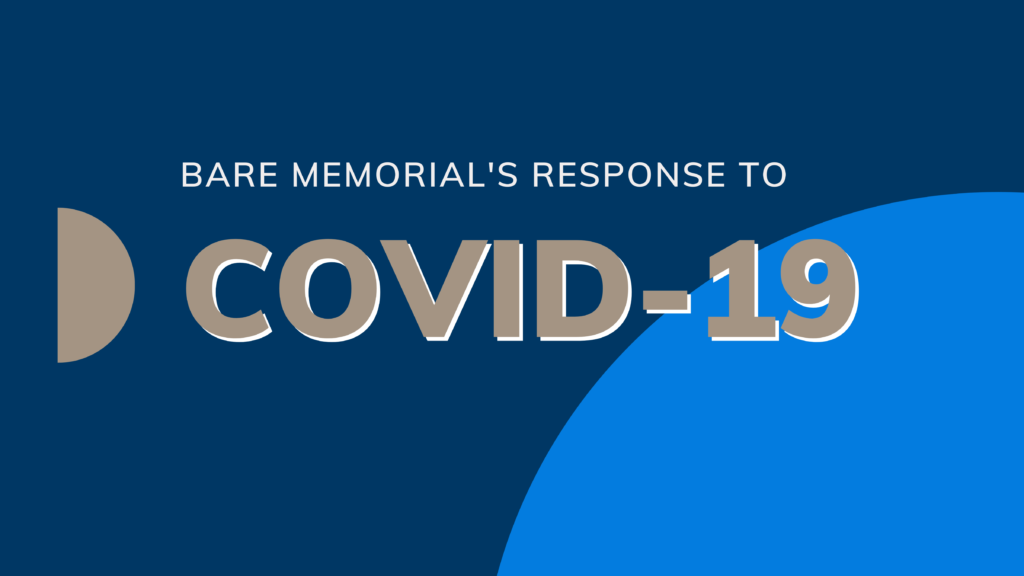 COVID-19 UPDATES
We want to provide you with updates as we continue to closely monitor the Coronavirus (COVID-19) as it impacts our local communities.
(Latest Update: March 26, 2020 12:30 PM)
What Our Church Is Doing
As we have continued to monitor the local situation and seek input from our Conference staff, as well as other local churches, we have decided to make some changes to our plans going forward.  The Center for Disease Control (CDC) has advised against gatherings of more than 50 people.  As our services, both Sunday and Wednesday, exceed the recommended group size, the Elder Board has decided to suspend our on-campus services from Monday, March 16 through Monday, March 30.  Decisions will be made about Palm Sunday, April 5, early next week.
We are working diligently to provide worship experiences through online services. We will be streaming our Sunday Services on multiple online platforms. On Sundays at 10:30 am, you can hear from Pastor Steve on Facebook or on YouTube.
We are not, at this time, suspending small group activities at our church facility.  Small group leaders should use their own discretion for their group meetings during this time.  Church offices will remain open, and the church staff will be available as needed.  Pastor Steve can be reached at (717) 446-3173 or at pastor@barememorialcog.cggc.org.  Any changes to these decisions will be communicated as they are made.
We encourage you to use this time to seek the Lord and be a blessing to one another.  Let's not just talk about our faith but show our faith by ministering to those in need however we are able.  We are working to provide you with more online resources to help you connect, grow, and serve, as the church.
Please continue to be faithful in your giving.  You can give online or you can mail your donation to the church at 508 E Main St, Roaring Spring, PA  16673.
We ask for your understanding and support, but most of all your prayers, as we continue to navigate these unprecedented circumstances.
What You Can Do
The first thing we can do is pray.
Pray for wisdom for our government leaders, the CDC, the researchers, and the leaders in our churches and other organizations.
Pray for protection of doctors, nurses, crisis teams, first-responders, and other medical professionals who put themselves at risk every day.
Pray for comfort and healing for those affected by the virus.
Pray for protection for the "high-risk" populations.
Pray for peace, calmness, and freedom from fear and anxiety.
Pray for opportunities to share the Good News of Jesus Christ.
The next thing we can do is love our neighbors. How can we love our neighbors with restrictions like social-distancing in place?
Send a handwritten note of encouragement to someone.
Call your friends and neighbors to check in and ask what needs they may have.
Offer to pick up groceries for someone who may need them.
Run errands for someone who has high-risk health concerns.
Share encouraging messages on social media.
Continue to meet in small groups or lead a Bible Study via video-conferencing calls.
Take a moment to look around you and see what you can do.  Sometimes the most powerful action to take is simply to reach out and let someone know that you care.