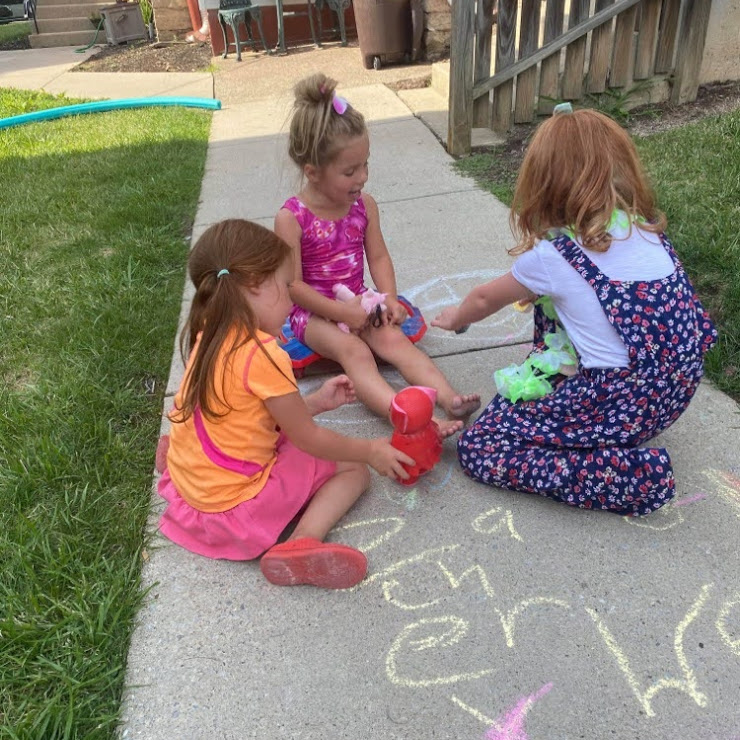 Kid's Programs
At Bare Memorial, our goal is to help your children have fun while learning about Jesus.
Children are welcome to stay in the sanctuary with their parents during our worship services. If your younger children prefer to play, or just need a break, our nursery is staffed with trained volunteers.
Children ages 3-5 are welcome to join our Primary Church program with stories, games, and crafts geared towards their age-level.
Elementary-aged kids are invited to participate in our Junior Church program, where they will learn about Jesus and becoming His disciple in a fun, kid-centered environment.
Our Curriculum
We want to partner with you in providing a loving & nurturing environment for your children.  We use curriculum called ORANGE which operates under the principle that the light of the church (yellow) plus the love of the family (red) creates a successful system for growing and developing your children (orange).
While they are here, we will make sure they have fun while learning about God. When they go home with you, you will have the opportunity to reinforce the message all week long by utilizing their take home material.
The Parent Cue App
Our lives are busy. As parents, we want to prioritize our children. We want to do everything we can to invest in them relationally, to guide them developmentally, and to help them grow in their faith in Christ. But it's just so easy to get caught up in the urgent day-to-day business of life.
The Parent Cue App cues you to have simple and meaningful faith-moments with your kid that will fit seamlessly into the daily rhythm of your life.
At-Home Activities
Missing Sunday School and Junior Church?  Just looking for something to do during the day? Keep your kids in the Word while even when you're at home.  Check out the resources below for activities that kids can do from home.